Time to Schedule Senior Pictures!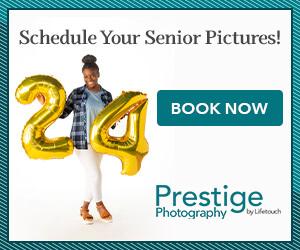 Class of 2024 – Time to Schedule Senior Pictures!
Greetings seniors and parents/guardians of the class of 2024! It's time to schedule your senior pictures with Prestige Photography – our official senior photographer. Sessions will take place at Elk Grove Studio Location: 3159 Dwight Rd, Elk Grove, CA 95758 (877) 825-7922
Seniors must have their photo taken by Prestige to be included in our school's yearbook. We encourage you to schedule early by visiting https://local.prestigeportraits.com/.
Thank you, and congratulations!