Where Do I Find Scholarships?
Start close to home and in your community:
Ask if your parent(s)/guardian(s) employer offers scholarships for high school students,
Ask if your bank/credit union offers a scholarship,
Research if your church, places you volunteer or community based organizations near you offer scholarships.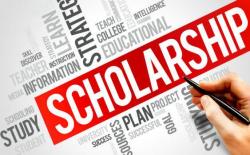 Visit the Financial Aid page(s) on the websites of the Colleges and Universities you have applied to. California State University, Sacramento (CSUS) lists both scholarships specific to CSUS students and community scholarships offered to all students: http://www.csus.edu/faid/types_of_aid/scholarships/index.html
Additional websites to use to search for scholarships
www.fastweb.com largest free list of scholarships on the Web
http://www.sacregcf.org/students/ Sacramento Region Community Foundation Scholarships for Local Students
www.pge.com/about/community/scholarships Sacramento Community Scholarships
www.asianpacificfund.org/scholarships Asian Pacific Fund Scholarships
www.hsf.net/ Hispanic Scholarship Fund
https://www.uncf.org/scholarships United Negro Scholarship Fund
http://www.hrc.org/scholarship-database/c/california Human Rights Campaign LGBTQ Student Scholarships
Organize the Process
Keep detailed note cards, or an excel spreadsheet or Google doc with the following information:
FRONT (for a note card)
Name of Scholarship:
Address:
Phone Number:
Contact Person:
Deadline:
Scholarship Requirements:
BACK
Application Materials:
Contact Details:
Make Lists with deadlines and target dates or use a calendar. Get started early on planning!
Name of Scholarship
Scholarship Due Date
Target Date – date you want to submit application
Date you'll hear back
Tips for sending out applications
Make copies of your application
Send a self-addressed stamped envelope (SASE) along with your application
Ask the post office to send it certified mail, and keep the receipt
Scholarship Scam Red Flags
Guarantees – Nobody representing a legitimate scholarship can or will be able to guarantee that you'll win.
Unsolicited Scholarship Offers – If someone contacts you, via phone, mail or email, offering you a scholarship, and you never requested information from that provider, be very careful.
Don't Pay Fees – Applying for legitimate scholarships does not cost money! If the application requires money it's most likely a scam. Submitting scholarship applications will cost you time and effort, but should never cost money, no matter how small the amount.
Be cautious in giving personal information. Make sure you know that a scholarship is real and legitimate before providing personal information like a social security number.
See your Counselor. If you need help or have questions about scholarships set-up a meeting with your Counselor.